Make raw feeding EASY. A Huntaway Auto-Delivery is designed to take the hassle and stress out of feeding your dog a nutritious raw diet, putting you in control, while saving time and money. You can focus on all the fun dog parenting things, while we take care of their nutrition.

Why Subscribe to Huntaway Auto-Delivery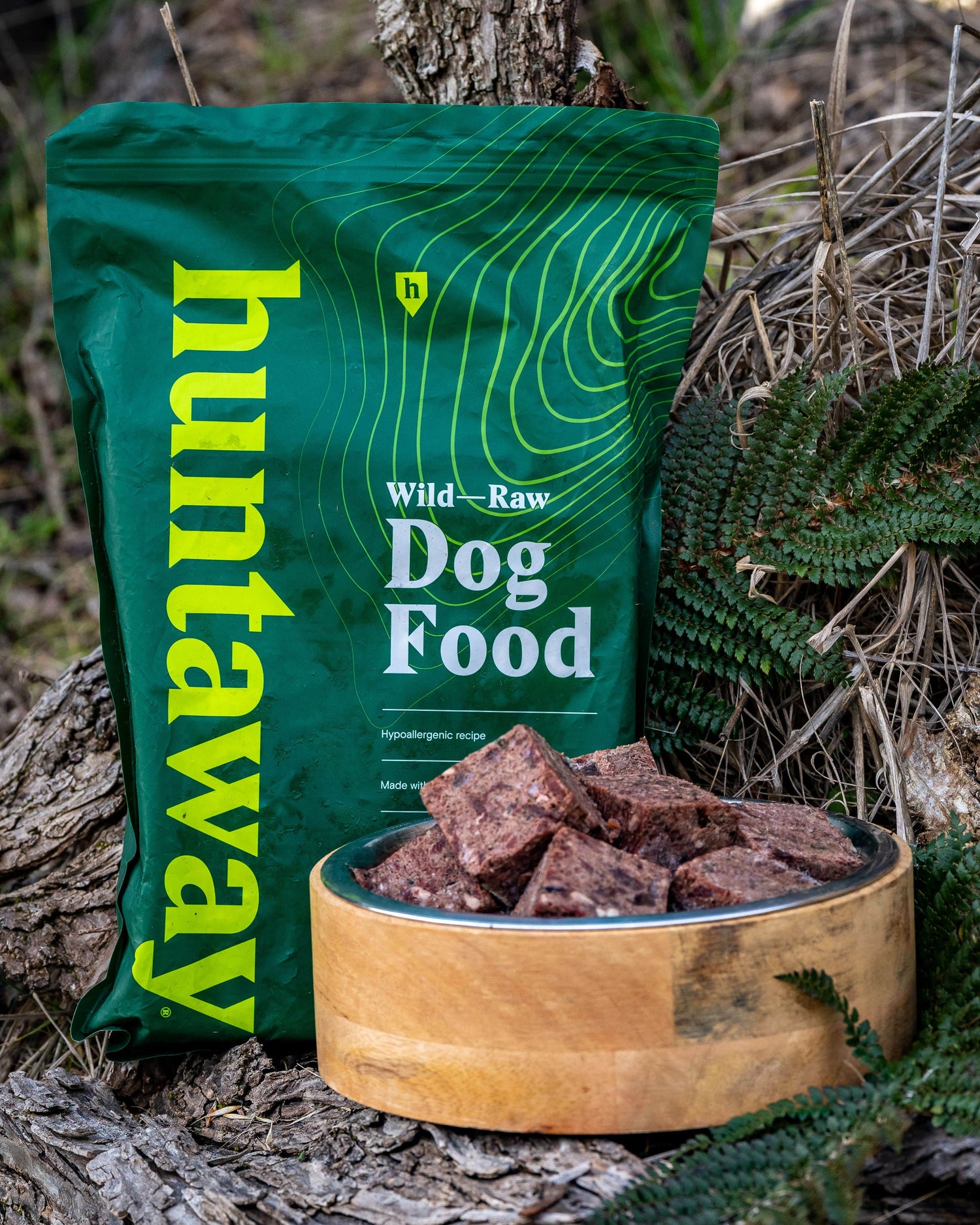 1. Save Money
Free Shipping. We'll take care of the shipping costs on all subscriptions over $49, saving you $30 - $90 on each delivery.
2. Save Time 
Set and forget. Create your account and initial order online, and we'll deliver your dog food direct to your door. You'll never have to step foot inside a pet food aisle or make a last minute run to the pet store again.
3. You're in Complete Control
There are no strings attached. Your online account allows you to change the products of your order, the frequency of delivery, move your order processing date, skip a delivery and even cancel at any time. We'll even send you a reminder email when your order processing date is approaching to allow you time to make any changes.
More Information about Huntaway Auto-Delivery
How Do I Set Up My Auto-Delivery?

Follow the steps: 

Choose the products and quantity you want delivered and choose 'Subscribe to Auto-Delivery'
Set the frequency of delivery (choose from 1-8 weeks)
Fill in your delivery address
Add payment details (enjoy free shipping for orders over $49)
Your order will be delivered directly to your door
Auto-Delivery FAQs

What size subscriptions do you offer?

Small (3 bags), Medium (6 bags), Large (9 bags)

How much food is in each bag?

Each bag contains 3.75 LBs of frozen raw venison, or 20 x 3 oz cubed portions.

How do I work out which size subscription to purchase?

See our online calculator to work out your pups perfect size subscription

What are the options for frequency of delivery?

What are the dimensions of your bags?

9.8inchesLx15inchesH or 250mmLx380mmH

Is there a minimum sign up period?

No – you can cancel your subscription at any time.