Sign up for treats for life and you'll get free treats with every large box delivery of your Huntaway raw frozen food!

Enjoy a rotating selection of treats showcasing our own dogs' favorites, new ideas and recipes we're rolling out, and the Huntaway classics you know and love.
Make Huntaway delivery day even more exciting with treats for life!
View full details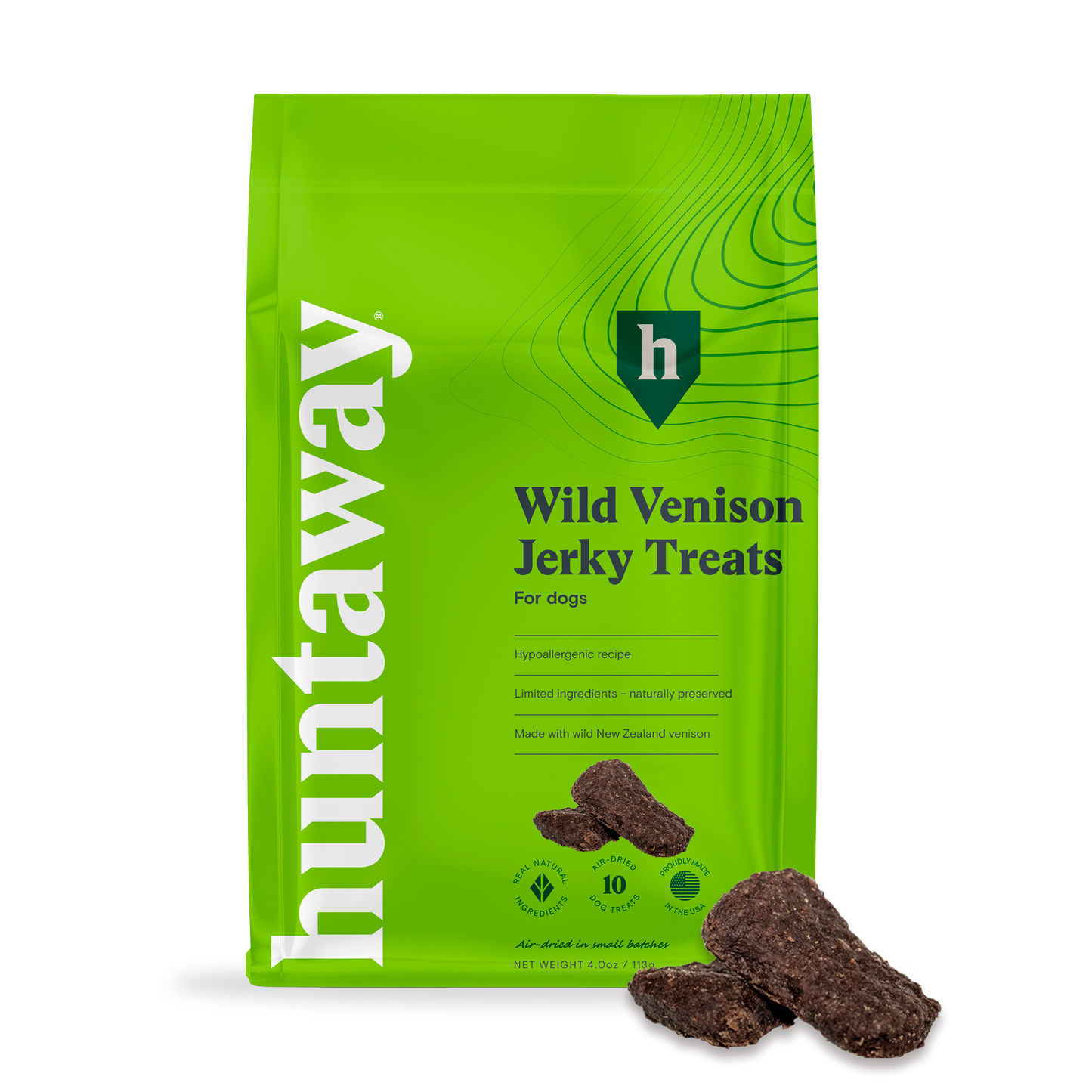 How Free Treats For Life works.
Get 2 bags of Huntaway treats with every delivery of a large box on subscription. 
Not valid with any other offer or discount
Offer available for new subscriptions only. Offer only available with delivery of large boxes of Huntaway raw frozen dog food – subscriptions that are paused will not be sent free treats until started again. 'For life' means for the life of the subscription. 
If you cancel your subscription you will no longer receive free treats, even if your subscription is reactivated at a later date. 
Offer limited to one subscription per customer. 'Treats' refers to Huntaway's dog treat range. The treats you will receive each month are at Huntaway's discretion and cannot be substituted. Huntaway reserves the right to withdraw this offer for new customers or subscriptions at any time without warning.
The Promotion is not transferable to another dog, person, household, or subscription.
The Promotion is available only to legal residents of the contiguous United States (excluding Alaska and Hawaii), 18 years of age or older, and who are not subscribers (and no member of their household is a subscriber) to any Huntaway subscription at the commencement of the Promotion Period.
Get Free Treats For Life Now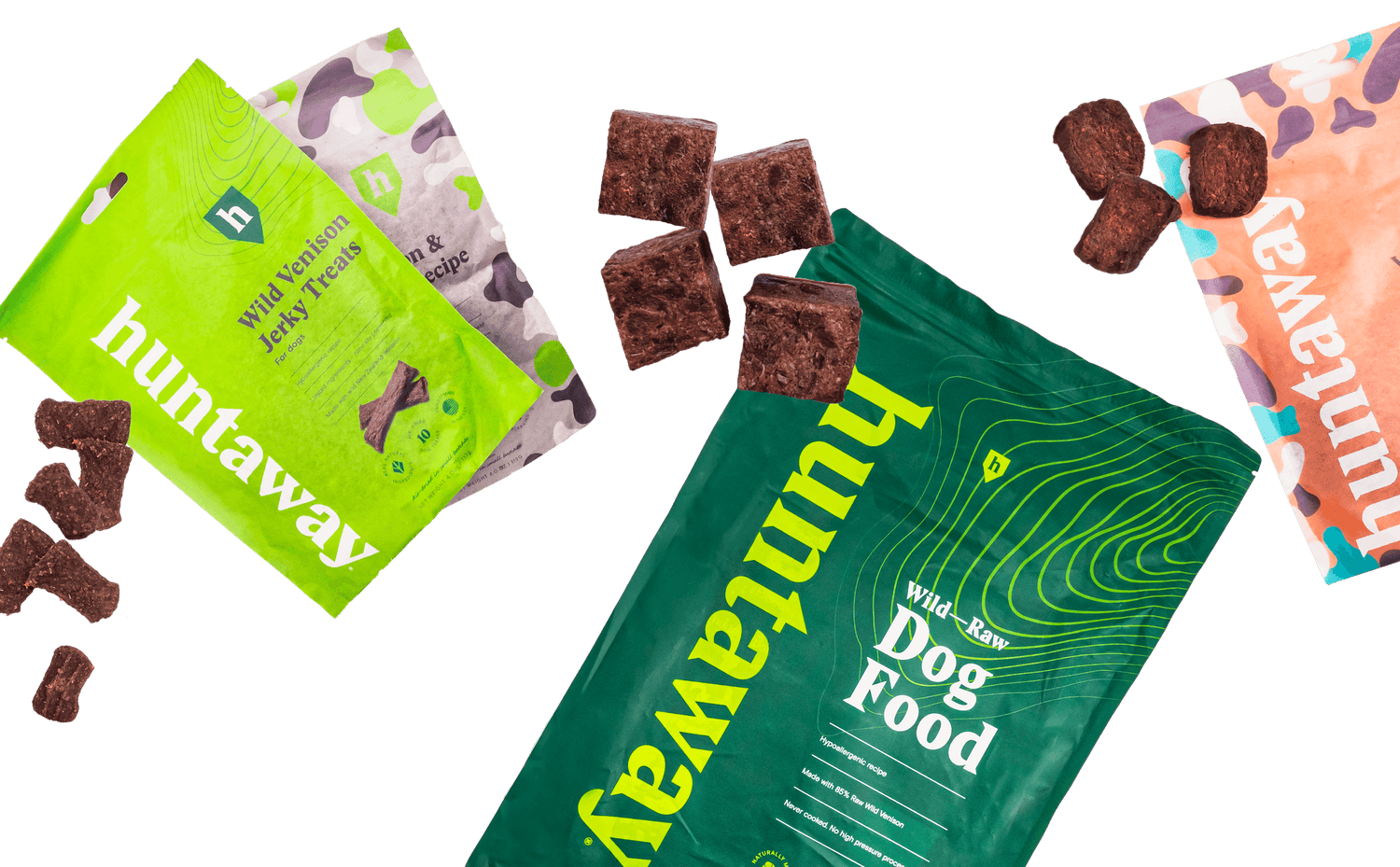 Already have a subscription with us?
Get in touch with us to upgrade to a Large Auto-Delivery subscription and get Free Treats for life!
Contact Us
FREE treats for life, with your Large raw venison subscription (see T&Cs)
Convenient

Ideal to use as training rewards or treats for very good pups, These treats are so easy to use and store! Each bag is resealable and the chew range is easy to tear into smaller bits to get just the right amount for your dog. All our treats are mess-free and non-sticky, you'll love the convenience of Huntaway Wild Treats.

Nutritious

All our treats are air-dried and made from limited ingredients or from a single ingredient and naturally preserved. To provide your dog a treat that's also full of good stuff as well as being a natural hypoallergenic treat. With no grain, wheat, soy or corn, these high quality treats are an excellent source of amino acids and protein.

Sustainable

Huntaway products are made from sustainably sourced wild deer that are thoughtfully harvested in New Zealand – deer are an introduced pest that threaten the native fauna and flora. Our goat products are made from free-range, grass-fed goats and all our Treats are packaged in compostable packaging for a truly sustainable treat.
Ready to sign up and get Treats for Life? Subscribe to a Large box on Auto-Delivery now
Huntaway Wild Raw Venison Dog Food, made from 85% sustainable wild venison and 15% beneficial ingredients including swiss chard, beetroot, blueberries, and parsley, is a great choice for nutrition, convenience and sustainability.