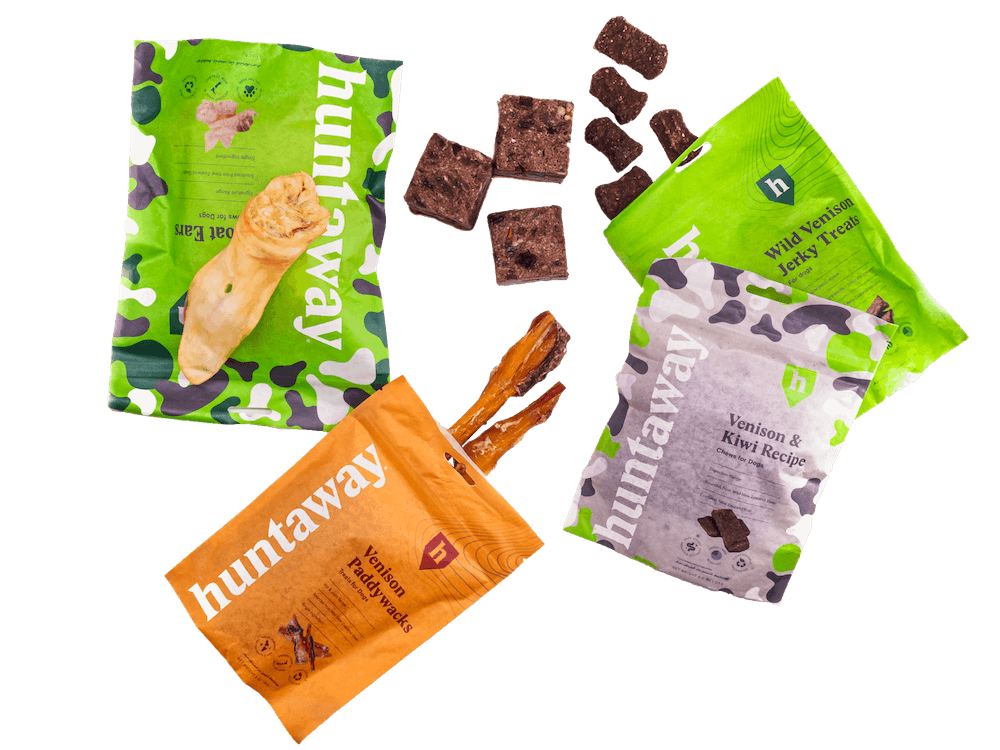 Our Products
Huntaway was created to provide a truly nutritious, convenient and sustainable dog food that would let everyone enjoy the benefits of feeding raw, without the fuss.
Huntaway's range has since expanded to include considered treats and functional chews that are a delicious and beneficial delight for your dogs.
All our nutritious recipes are grain free, palm oil free and crafted without GMOs, added hormones or antibiotics. 
See all products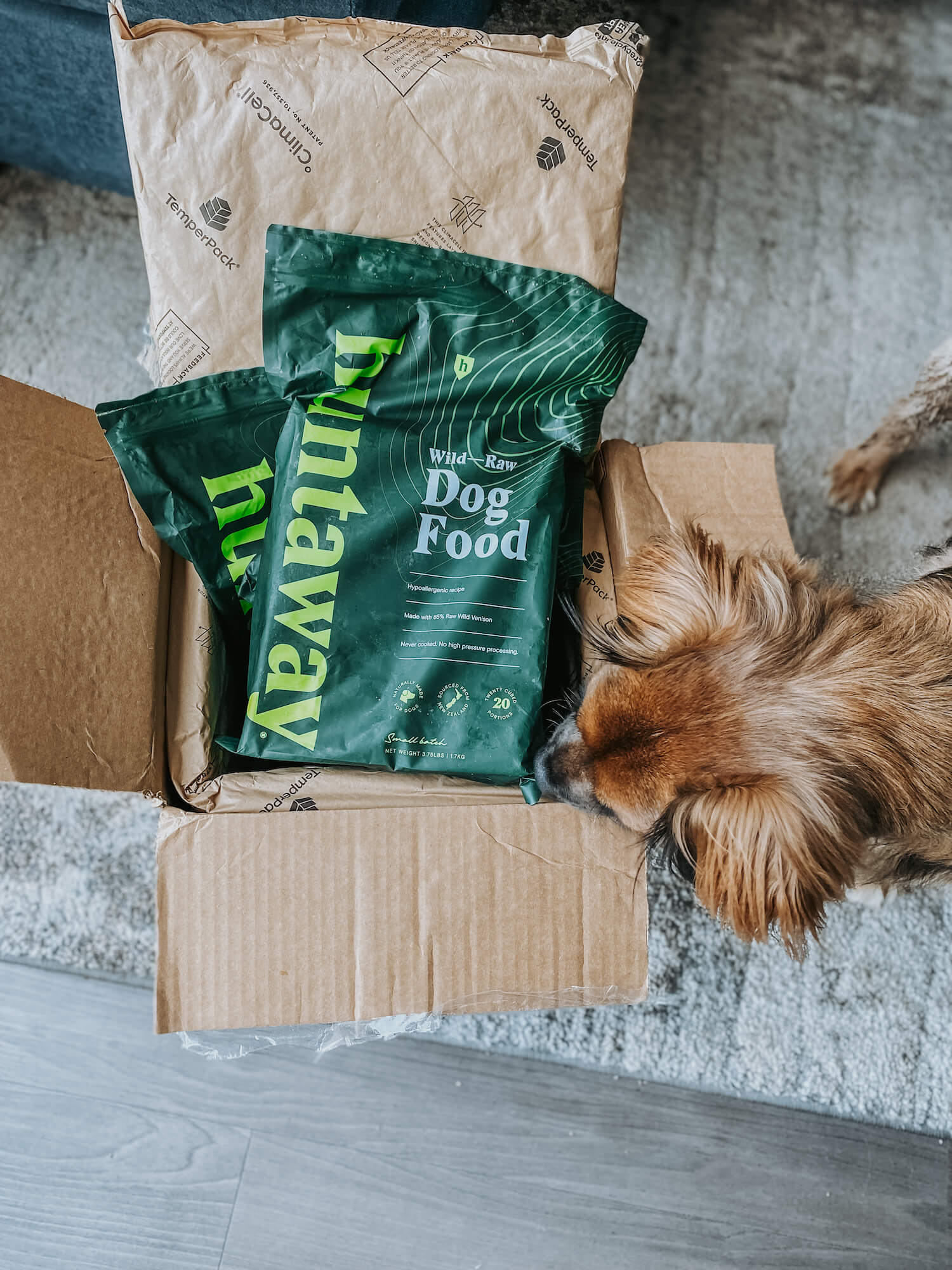 How to Buy Huntaway
Subscribe to auto-delivery for convenience and the best price, purchase Huntaway products as and when needed, or save more with our bundle deals — the choice is yours!
Find Out More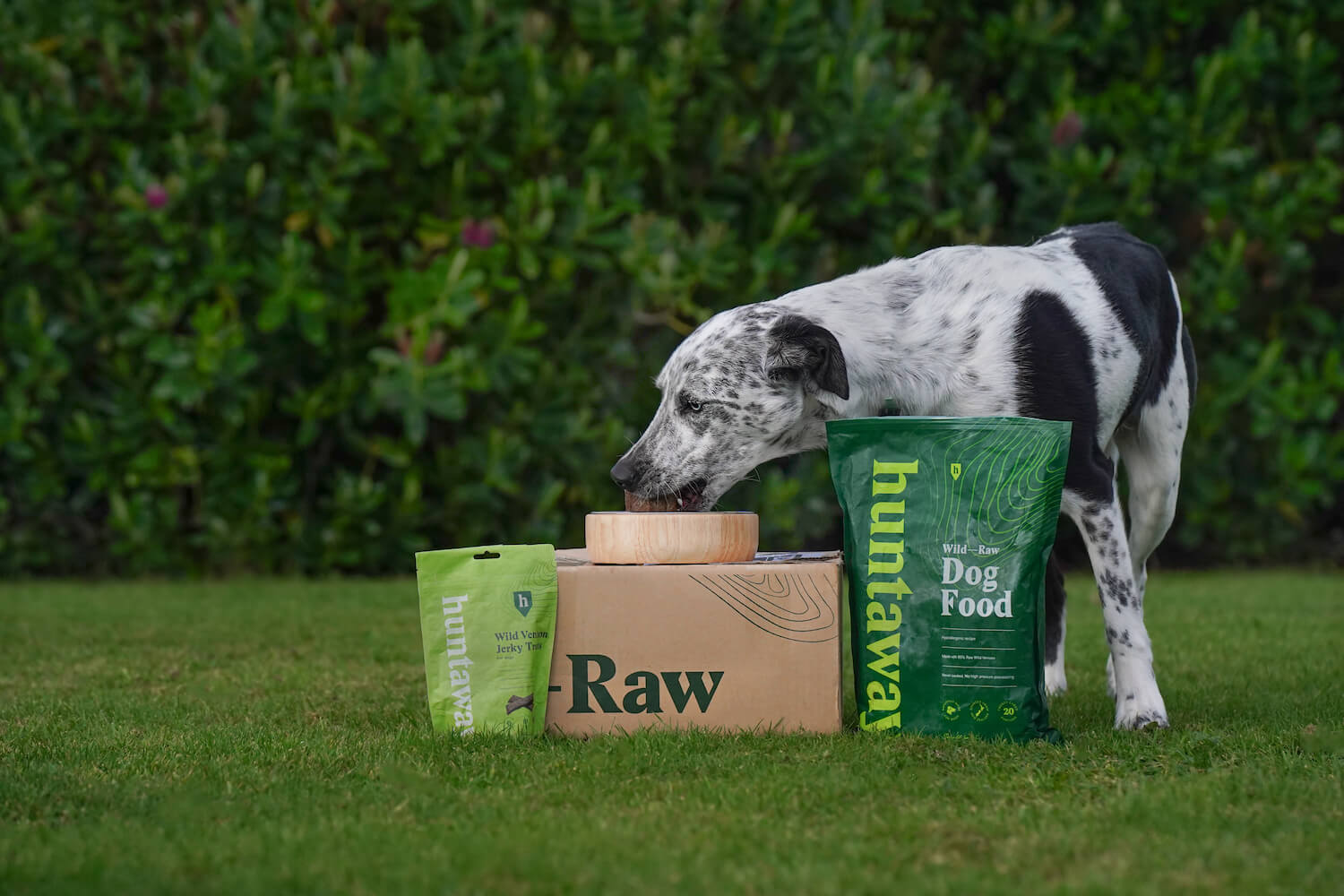 How to Feed Huntaway
Huntaway raw dog food is conveniently portioned into 3oz frozen cubes. Simply defrost overnight in the fridge as much healthy venison dog food as you need for each of your dog's favourite meals. Enjoy all the benefits of giving your dog a raw food diet, without the fuss!
See More Feeding Tips
Ready to try Huntaway yourself?